Welcome to goIT Innovate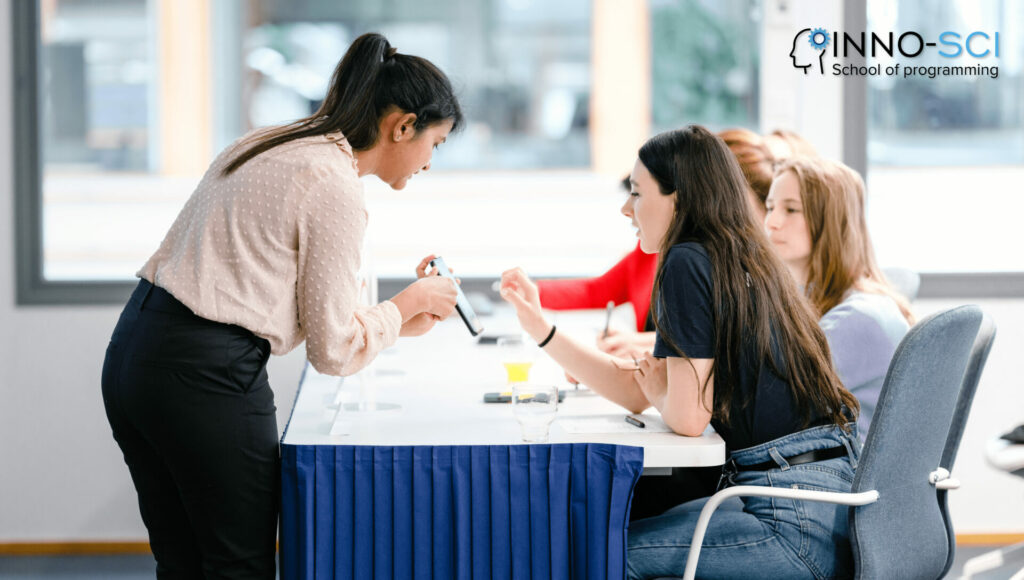 goIT - Come build your First Green Prototype!
In partnership with Tata Consultancy Services goIT in Norway we provide a home for supporting all who pursue ideas with passion for world changing Green Impact.
To help product developers break down complexity, discover dependencies, and get a better understanding of the products for their own development team and all stakeholders involved. It is used to demonstrate value to your stakeholders and obtain market feedback.
Innovators meet, collaborate, work, design, build a prototype, celebrate, and learn. Featuring international mentors from industry, goIT is the hub of innovation activities at INNO-SCI. It is the home of new experimental arena dedicated to nurturing innovation & entrepreneurship (I&E) towards building Green and Sustainable products.
Innovations and revolutionary products rarely start out as a physical object. They may start out as a concept in someone's head; But you cannot succeed with just ideas alone. Developing a fully-fledged product can be a long, complex process filled with trials and errors. However, there is one key step that all ideas must go through if they are to become successful end-products.
goIT – Innovate: Immersive digital innovation Green technology program
goIT is a signature digital innovation program that engages people from diverse backgrounds to Innovators meet, collaborate, work, design, build a prototype, celebrate, and learn. While getting inputs from industry experts toward the development of a green and sustainable tech for good solution.
In collaboration with Tata Consultancy Services (TCS) we are creating a pool of female innovators & professionals interested in digital innovation and computer science to discover industry-relevant practices and green skills while developing a tech-for-good solution to a relevant problem facing the environment.
Become a digital innovator at your own pace! Follow this virtual experience to discover industry-relevant practices and skills while developing a green tech- solution to a relevant problem in your community.
Inspire women to consider a career in science and in green technology.

To enable product developers to mock-up a prototype in a short time compared to what it used to before.

Empower you to design and develop innovative green and sustainable digital solutions.

Develop hands-on skills of highly utilised open-source technology to rapidly test ideas, create a protype and innovations.

Challenge gender stereotypes by showcasing women in STEM as role models.

Provide exposure and insight into varied roles within an IT company and the business world.
Fields marked with an
*
are required
Deadline for registration: Sunday, 5.10.2023